A tribute to Annette Bartley
27 February 2017
---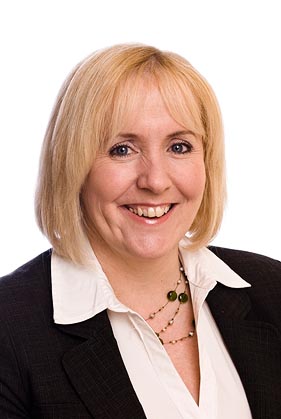 It is with great sadness that we announce the death of Annette Bartley, Health Foundation Quality Improvement Fellow. Annette was already an experienced nurse and capable service improver in North Wales when she successfully applied for the 2006 fellowship. With her husband, Shaun, and children Emma and Oliver, she moved to Boston and became an integral part of the Institute for Healthcare Improvement family.
On her return to the UK in 2007 she moved from her nursing role to become a worldwide quality and safety improvement advisor, teacher and coach. She was able to connect with teams from all cultures and contexts and engender in them the motivation for achieving excellence. Her skill in swiftly unlocking the intrinsic motivation in all clinical staff enabled her teams to achieve considerable and sustained improvements. Pressure care was her passion and her work in developing an 'evidence based bundle' approach then translating and refining its use with the front line has significantly reduced the incidence of this harm in many health systems, as well as the NHS. When organisations hit a barrier to progress, Annette brought inspiration and new energy to enable change.
On the walls at the IHI is an Irish proverb: 'When you come to a wall, throw your hat over, then go get your hat'. For those of us who had the privilege to know and work with Annette this is a proverb she truly exemplified throughout her life. No challenge was too great and she addressed each with a positivity that was contagious. She believed that 'joy at work' and 'joy in work' were vital to compassionate care. If joy was not there she found a fun way to inject it and then nurture that feeling in those with whom she was working.
Her magic mix of exuberance and passion for excellence was unique and will be sadly missed.
The statement above was first published on The Health Foundation's website and has been republished here with express permission. You can can view the original tribute here.