Diversity and inclusion
Our mission is to humanise healthcare. For this to be fully achievable it must be inclusive of all people. The Point of Care Foundation is therefore committed to supporting the creation of an inclusive environment. We aim to ensure our services are available to all and welcoming of everyone, regardless of any protected characteristic. 
Legislation in 2010 defined protected characteristics as:
Age
Disability
Gender reassignment
Marriage and civil partnership
Pregnancy and maternity
Race
Religion or belief
Sex
Sexual orientation.
We believe that there are other important differences such as appearance, class, education and geography which can also be subject to systematic disadvantage. We aim to take the widest possible definition of inclusivity to take account of these too.
We aim to celebrate the diversity of the community we work with. We aspire to include people from a wide variety of backgrounds and representing a wide range of life experiences in our work – not only because it's the right thing to do, but because it takes us closer to our mission to humanise healthcare. 
Every member of the Point of Care Foundation family – staff, trustees, clients and associates – contributes to inclusion. Our culture is the result of our behaviours, our personal commitment, our curiosity, how we collaborate, and the ways that we share our perspectives. This inspires us to be bold in pursuit of our goal to be inclusive.
---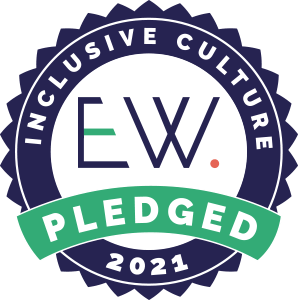 We have taken the EW Culture Pledge 2021. We are working with EW Group, a consultancy that supports organisations to better understand diversity, unconscious bias and inclusive leadership, to build a more inclusive workplace culture.