Richard Smith appointed Chair of The Point of Care Foundation
03 June 2019
Former BMJ editor joins the Foundation as new chair
---
We are pleased to announce the appointment of Richard Smith as Chairman of the Point of Care Foundation. Richard succeeds Sir Adrian Montague, who stood down in 2018, and Sir Robert Francis, who served as interim chair.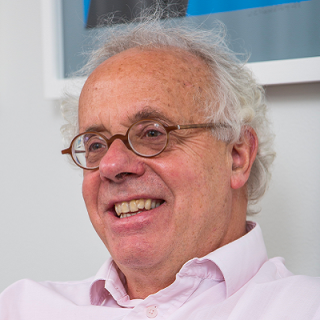 Richard Smith brings a wealth of experience across the health sector. He practiced as a doctor in Scotland and New Zealand before joining the BMJ in 1979, where he was editor-in-chief from 1991-2004. While at the BMJ he worked as a television doctor for BBC Breakfast Time and TV-AM. He has served as chief executive of the BMJ publishing group and UnitedHealth Europe, and was the director of the UnitedHealth Chronic Disease Initiative to combat chronic disease in low and middle income countries. Until November 2018 he was for six years the chair of the board of trustees of icddr,b (formerly the International Centre for Diarrhoeal Disease, Bangladesh), one of the largest health research institutions in a low income country. He is also the chair of Patients Know Best, a company that gathers together all the medical and social care records of patients and puts them under the control of the patient.
An adjunct professor at Imperial College Institute of Global Health Innovation and a Founder Fellow of the Academy of Medical Sciences, he is well known for his work on death and dying, and chairs of the Lancet Commission on the Value of Death. He also worked on the recent report from the Royal College of Physicians on medical professionalism. As a regular contributor of blogs for the BMJ, he is an outspoken voice on issues including end of life care, public health, scientific publishing, and health in the developing world.
Richard Smith said: "I'm delighted to have a chance to work with The Point of Care Foundation. Its mission of radically improving the way patients and the staff who care for them are cared for becomes ever more important as the population ages and the NHS is understaffed and comes under increasing strain."
Point of Care Foundation Chief Executive, Jocelyn Cornwell, commented: "I am grateful to Sir Adrian, our founder chairman, for steering us skilfully through the challenges of start-up and now, six years on, look forward to welcoming Richard to the board. He's a brilliant communicator and I know we will benefit from his huge business and journalistic experience."
The Point of Care Foundation works to humanise healthcare for patients and their families, and for the staff delivering care. It works with care-givers to help them see services from the patient's point of view, improving care quality. The Foundation also supports and promotes Schwartz Rounds, a unique forum for clinical and non-clinical staff to reflect on the social and psychological aspects of their work, throughout the UK and Ireland.